Monday, September 25, 2017
35063
The order amend function and simplified order book of eOption platform in POEMS is popularized.
The outstanding and pending order will show in the outstanding table. The completed section will include done, cancel and reject record. The above-mentioned status will show in the status column.
An order amendment ticket will pop up for changing the price and quantity if user tick on the outstanding order.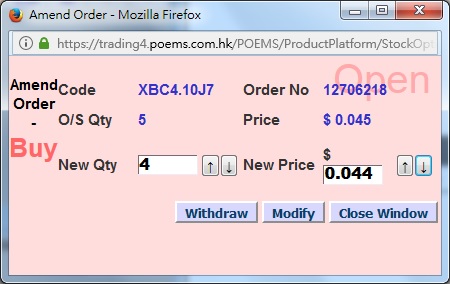 The original order will be replaced by the new order after the order amendment procedure is finished.