The major responsibility of a Fund Manager is to operate the Asset Management Account. Fund Managers would plan and adopt investment strategies and make investment decisions according to clients' investment objective, investment guideline and market situations
Theme of Investment
Our fund managers have their own specialties and clients may choose according to their preferences.
Mr. Louis Wong

Mr. Y.K. Chan

Mr. K.S. Li

Mr. George Au

Mr. Norman Lau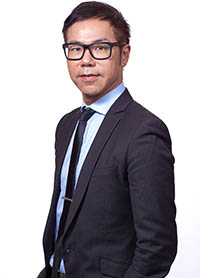 Mr. Louis Wong
Mr. Wong is the Dealing Director of Phillip Securities (HK) Limited and the Director of Phillip Capital Management (HK) Limited. He is one of the most experienced fund managers in Hong Kong. He has over 30-years of solid experience and track record in the financial market. His stock selection criteria is stringent, which insists on having a thoughtful understanding and sophisticated analysis of the company before making investment decision. He is now the host of certain financial programs of Hong Kong Cable Television, HK Metro Radio. He has been awarded by the Putonghua Channel of Radio Television Hong Kong as the best financial analyst for 3 years. In addition, He was the financial columnist for Hong Kong Economic Times, Oriental Daily, Ming Pao and Yahoo HK. Mr. Wong is the author of three popular investment guidebooks. He has also served as part-time instructor of several investment courses in various Hong Kong universities: City University of Hong Kong, Polytechnic University of Hong Kong and Lingnan University.
Mr. Y.K. Chan
Mr. Chan is the Strategist and Investment Manager of the Phillip Capital Management. Before joining Phillip, he worked in several securities brokerage companies and research houses working in various positions such as a strategist, chief economics analyst, assistant managing director etc. He has had over 20 years of experience in the field of economics research and securities investment management.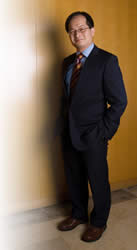 Mr. K.S. Li
KS Li acquired his MBA majoring in Finance from Imperial College, London University. Before joining Phillip, Mr Li was the director and supervisor of the research team of a financial consultancy. He specializes in the global market investment and is good at investing in different assets and funds. With over 10 years of solid experience in the investment market, Mr Li helps clients to attain long term investment objectives through investing in a basket of funds with diversified risk.
Mr. George Au
Investment Philosophy
Mr George Au, Leung Kin is an experienced investor focusing in Hong Kong stock market for more than 1 decade. He has gone through a number of market turmoils, bullish and bearish markets. He provided alerts to clients for a number of times before market big drops throughout these years. And gave advices on how to deal with adverse market conditions so as to reduce/prevent losses.
With a BBA (Finance major degree), Mr George Au is well equipped with financial knowledge in both stock markets, option markets and futures markets. And he has a philosophy for picking stocks and investments.
Compare to a mere pursuit of investment return, Mr George Au focuses much more on the risk adjusted return. It is obvious that under similar expected return, a relatively lower risk level should be more attractive, and vice versa. In order to achieve above goal, careful selection on stocks, application of different investment ratio to various stocks in different times, so as the related cash holding level are arranged.
Besides being a portfolio manager, Mr George Au is one of the most welcomed lecturers in Phillip Institute of Financial Learning. A number of lectures were held in past few years, with topics focusing on risk management, and investment strategies to deal with different market situations. If you have any questions on investment, you are welcome to arrangement a meeting with him.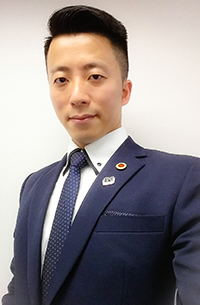 Norman Lau
Norman Lau
Remark: The above service is provided by Phillip Capital Management (HK) Ltd. Phillip Capital Management (HK) Ltd is a licensed corporation under Securities and Futures Commission.