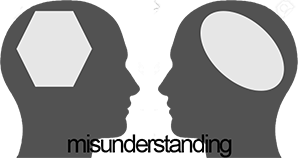 Market Myth
Myth 1: Short Options have infinite risks ?
Answer: In general, short options are associated with huge or infinite risks. This concept is theoretically correct as the prices of the options' underlying shares may fall or rise to infinite zero. However, this may not be realistic as there were a hypothesis---You do not make any cut loss action.
Disregarding investors can choose stock options of some blue chips or state-owned enterprises such as PetroChina or HSBC etc. Even if the stock price fell to zero, the stock you are holding is still worthless. But will you wait until the stock dropped to zero before the loss cutting it?
Because of the options' leverage effect, most traders will abuse the leverage effects and expose themselves for huge risks. In fact, if traded options with proper manner and proper risk management, strictly conduct loss cutting procedures, options is not as general as investors imagined danger.
Myth 2: Short options being assigned need to force buy-in or sell the underlying shares. But I do not have sufficient fund associated.
Answer: Most retail investors may not be able to have 100% of funds at any time ready to buy the underlying shares (Short Put assigned for force buy-in shares at the exercise price),but investorscan sell the shares on the day being short put assigned, and the loss is just the gap in between the selling price and exercise price.
Example:Suppose HSBC price at $119, Investors A short Put current month $120 x 10 lots being short put assigned. Investors A can sell out HSBC at market price $119 after the short put assigned brought of HSBC at $120 x 10 Lots,
Actual losses: $ 120- $ 119 = $ 1 X 10 X 400 = $ 4,000.
A just need to prepare $ 4,000, instead of buying 10 hands HSBC's $ 480,000.
Risk associated is the shares prices drop rapidly after the short put assigned.Investors have to set-up cut-loss prices and apply risk control measurements.
Myth 3: Short options can be assigned anytime and with high risks ?
Answer: In general situation, short options won't be assigned before the options expired date. Option buyers choose to exercise such options contracts will only get the profit equal to the intrinsic value of the options. If they sell the options in the market usually can achieve higher profits ( the profit comes from the options' time value). So only a small percentage of the option contracts are assigned in advance. One reminder is : Short call options may be assigned in advance because of the dividends factor. Long options owners may exercise their option contract in advance for dividends collection. Investors have to pay attention to the relationship between the underlying shares' ex-day and the options.
Myth 4 : Short options need to wait until the contract expiry for premium collection ?
Answer: Options premium can be received once the options were shorted. However, short options need margin deposit, if you have sufficient margin deposit, you can withdraw the option premium anytime.
Myth 5: Short options need to wait until option expiry date for profit realization?
Answer: Most investors misunderstand that options' profit can only be realized until holding the options till its expiry. However,investors can close position at any time before the option expiry..In general situation, the shorted options' prices are closed to zero, that means most options premium were earned until options expired. Investors can wait until option contracts expiry Or can close position for profit realization at once.
Option market maker system
Stock Options market is using the market maker system and market makers have the following responsibilities to maintain market liquidity includes:
Maintain certain % of price quote : Bid/Ask
Provide price quote after received price quotation request
Trading highlights
Stock Options is US style options, it can exercise before its expire
Underlying shares settlements (Non-Cash)
T+1 trading settlements
Each month's expiry date is on the 2nd last trading day of each month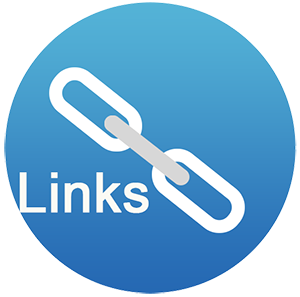 Related Links